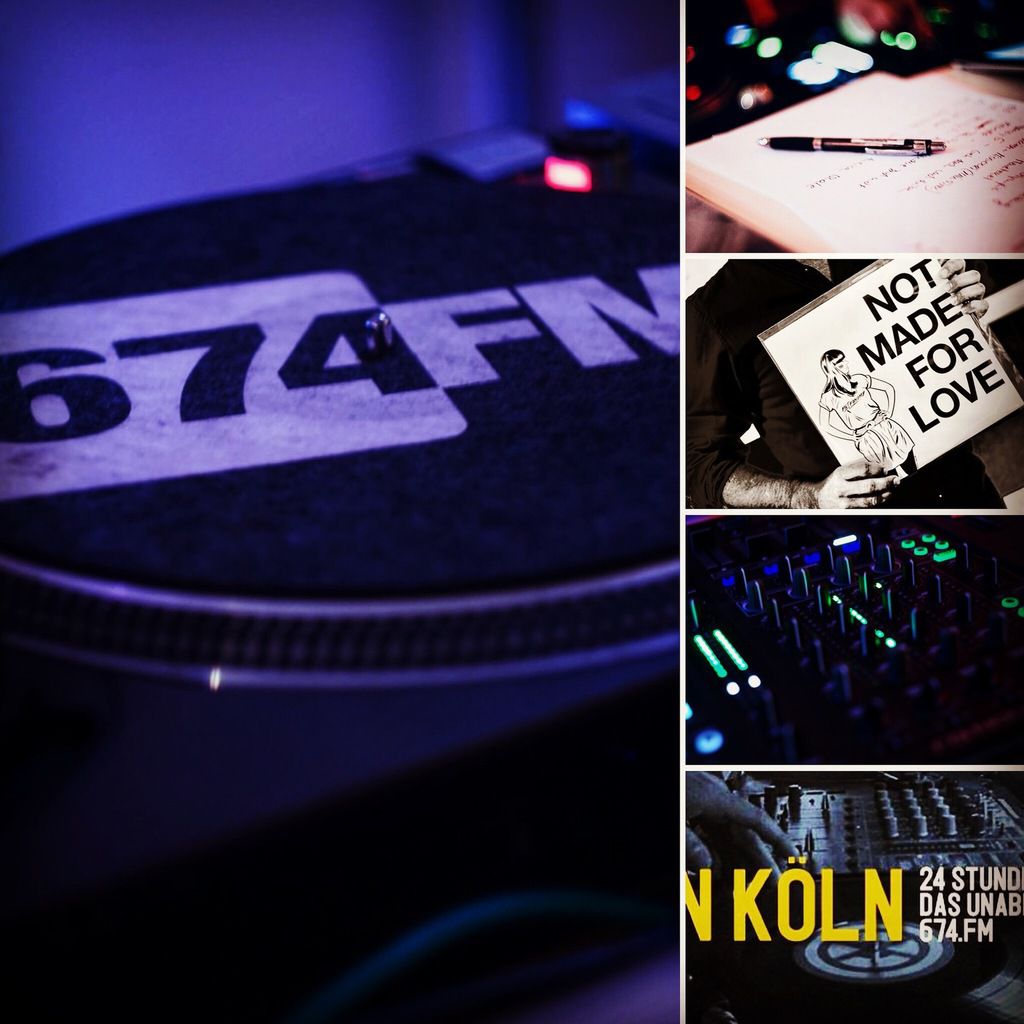 Merkwürdig, dass es noch keine Beschwerden gab? Denn wir haben ganz vergessen die Playlist unserer Sendung vom 22.09.2018 zu veröffentlichen.
Vielleicht war das Feedback zu unseren Gästen Xao Seffcheque (Family 5) und Sascha Pranschke (Autor des Buches: Am Ende der Welt, liegt Duisburg am Meer) zu groß.
Tolle Gäste waren das! Wir denken, dass ein Radioformat, mit inhaltlichen Beiträgen gut für die Welt ist und werden, dass weiterhin so machen. Musik seht aber weiterhin im Mittelpunkt.
Die Sendung kann hier MIXCLOUD nachgehört werden! Die dazugehörige PLAYLIST? ...bitte schön:
Playlist 22-9-2018
In da' House: XAO SEFFCHEQUE & SASCHA PRANSCHKE
Alan Lomax: Kreidler – Sans Soleil
Alan Lomax: Pfad der Jugend - Einklang
Alan Lomax: 808 State – Olympic
Alan Lomax: Family 5 – Menetekel
Alan Lomax: John Williams – Missouri Main Titel (O.S.T)
Ewing: Family 5 – Geh doch nach drüben
Ewing: Messer – Gassenhauer
Ewing: Family 5 – Wundere dich nicht
Ewing: Family 5 – Autobahn
Alan Lomax: Lou Reed – Last great American whale
Jan DMC: Isaac Hayes – something
Jan DMC: Metronomy – Not made for love
Ewing: Blumfeld - Killer
Ewing: Josh Rouse – Love vibration
Jan DMC: Locas in love – Blackbox
Jan DMC: Locas in love – Sachen
Ewing: Motorpsycho – big black dog
Lesung 1
Alan Lomax: Tom Liwa – Krähen zählen
Alan Lomax: Nick Cave – the road (O.S.T.)
Alan Lomax: Frustice – Mathe Loser
Alan Lomax: Sufjan Stevens – death with dignity
Lesung 2
Ewing: Nick Drake – Poor boy
Jan DMC: The sea and cake – Far corners
Ewing: Interpol - Flight of Fancy
Ewing: Interpol – Leif Erikson
Jan DMC: Sleaford Mods – stick in a five and go
Jan DMC: Martha – 1967, i miss you i´m lonely
Ewing: Sophie Hunger – like, like, like
Ewing: Sophie Hunger – that man
Ewing: Meret Becker – Mein Brauttanz
Alan Lomax: Rosin Murphy – can´t hang out
Willkommen auf 674.fm - One City under on Groove. Schaltet in unser Radioprogramm ein und hört die Szene Köln erklingen.
Um über die neuesten Artikel informiert zu werden, abonnieren: