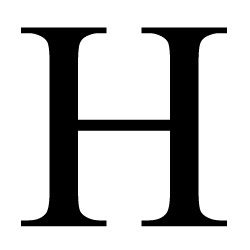 Ich weiss nicht, ob es Ihnen einmal aufgefallen ist. Das Wort mit dem 'h' wird dermassen inflationär verwendet, dass es einem zum Halse heraushängt.
Alles, was es einst nicht gab ist: historisch.
Ein 1:0 zweier Mannschaften, die so nie in der Vergangenheit gespielt hatten ist: historisch.
Kommt die Bundeskanzlerin mal mit einem blauen statt einem roten Sakko zur Pressekonferenz, dann ist es: historisch.
Erhöht die EZB den Zins statt so und so viel um gleich so und so viel %, dann ist es: historisch.
Der DAX ist sowieso stets im historischen Rekordhoch oder -tief.
The Future isn't what it used to be.
Keep watching and listening ... .
Rick Deckard