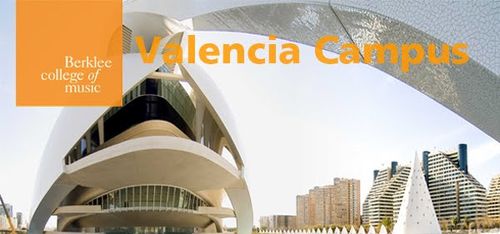 Das Berklee College of Music in Valencia gibt die Details zu den Sommerprogrammen auf seinem neuen Campus im Palau de les Arts Reina Sofía in Valencia bekannt. Die verschiedenen Workshops, die vom 3. bis 16. Juli stattfinden, umfassen Themen wie Liedermachen, Improvisation, Gruppen-Performance und Musiktechnologie und werden von international anerkannten Lehrern des Berklee College of Music angeboten.
Die an den Sommerprogrammen teilnehmenden Studenten haben darüber hinaus die Möglichkeit, mit den Ehrengästen, der Liedermacherin Paula Cole und Dawaun Parker, Produzent und Komponist von Eminem sowie Produzent von Dr. Dre, zusammenzuarbeiten.

Weitere Informationen unter:

http://berkleevalencia.org/mediterranean-music-institute/team/

http://www.berklee.edu/news/330/a-profile-of-berklee-s-international-man-larry-m


Berklee Valencia bei youtube:

http://www.youtube.com/user/BerkleeValencia?ob=0&feature=results_main


Interessenten können unter nachstehenden Links weiterführende Informationen einholen und sich für die Studiengänge/Stipendien bewerben:

- Master Degrees
http://berkleevalencia.org/academic-programs/master-degrees/

- Voraussetzungen
http://www.berklee.edu/admissions/

- Stipendien
http://www.berklee.edu/bwt/default.html

Die Bewerbungsfrist für die im September 2012 startenden Masterstudiengänge endet Anfang August 2012.
Rick Deckard