Ein Kult-Klassiker der 70er Jahre.
Eines der weiteren Themen, wie geeignet für das legendäre Rundfunk Tanzorchester Ehrenfeld.
David Shire's unvergessene Musik.
Manchmal genügt ein genialer Einfall, um in die Filmmusik-Geschichte einzugegen. Genau das gelang Shire bei seiner Komposition zu dem Film von Joseph Sargent aus dem Jahr 1974.
Das pulsierende, aus 3 Noten bestehende, sich wiederholende Thema geht sofort in die Beine. Es ist funky, groovy und schreitet unaufhörlich voran, kontrastiert mit hektischen, frenetischen, bisweilen enervierenden Bläsern.
In der Kombination dieser Eigenheiten auf der Grundlage des Jazz ergibt das eines der markantesten Hauptthemen überhaupt.
Shire erklärt in dem Booklet in einem Interview sehr eindringlich und nachvollziehbar, welcher Methodik er sich dabei bediente und wie die 12 Ton Musik zu verstehen ist.
Er erläutert, dass das Thema die musikalische Entsprechung von New York sei, einerseits geordnet, geometrisch und geregelt, andererseits hektisch, chaotisch und laut.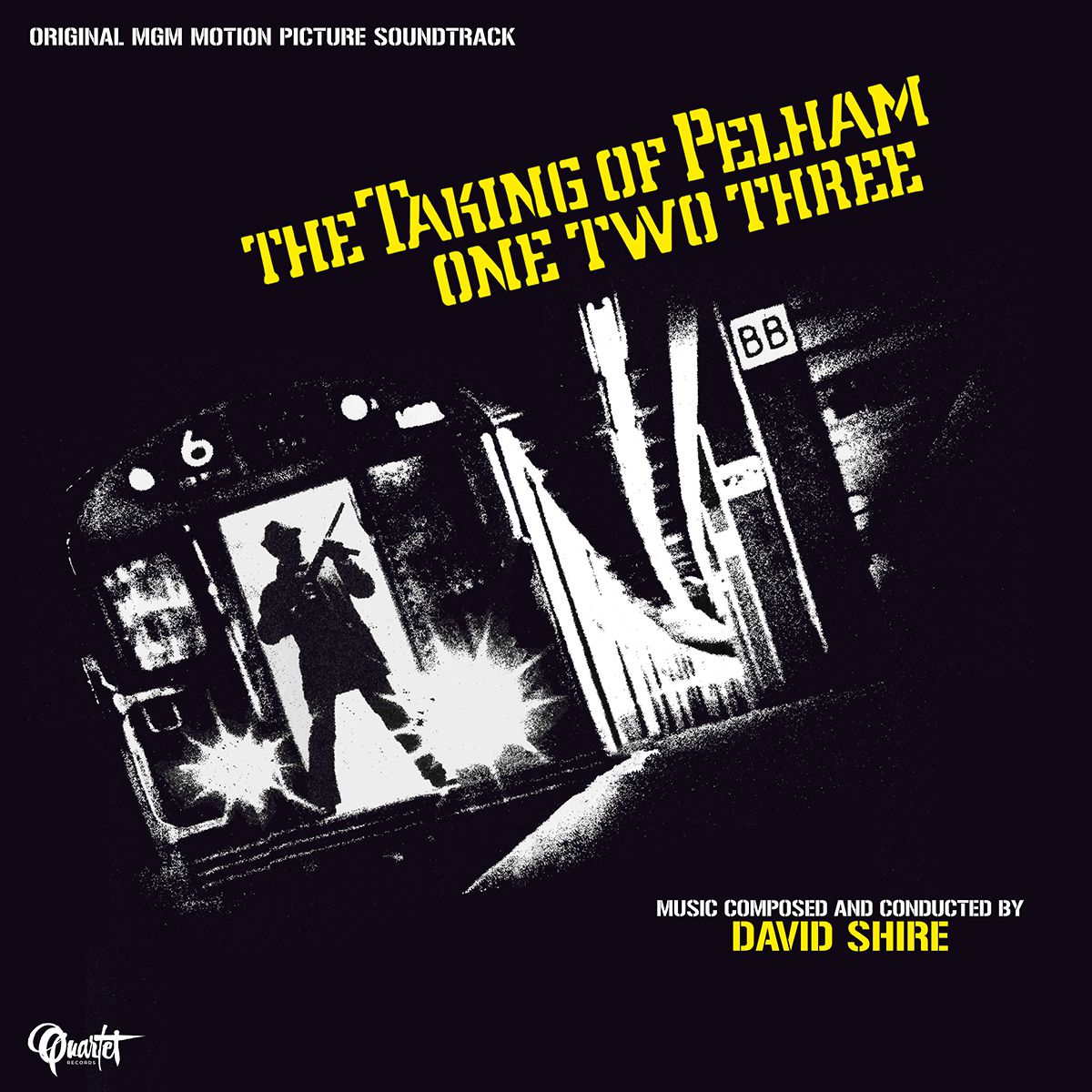 Ich habe ein Faible für die 60er und 70er Jahre, sicherlich rückblickend verklärt und romantisierend, aber im Wesentlichen begründet aus der Liebe zum Kino und der Musik dieser Jahrzehnte und das nicht nur bezogen auf Amerika, sondern auch auf Frankreich und Deutschland.
Allein die Besetzung dieses Films lässt tief durchatmen: Walter Matthau, Martin Balsam und der legendäre Robert Shaw. Kamera: Owen Roizman. Das ist ganz großes Kino!
Shire's dreckig-aggressiver Jazz ist Urbanität pur.
Der Score ist bei Quartet Records erhältlich.
Aus New York
Rick Deckard
The Taking of Pelham One Two Three - Quartet Records
Quartet Records and Metro-Goldwyn-Mayer present a remastered, limited-edition reissue of the electrifying funk/jazz/groove masterpiece score by David Shire (THE CONVERSATION, ALL THE PRESIDENT'S ...
https://quartetrecords.com/product/the-taking-of-pelham-one-two-three/
Um über die neuesten Artikel informiert zu werden, abonnieren: